Landscape architecture is the design of outdoor public areas, landmarks, and structures to achieve environmental, social-behavioral, or aesthetic outcomes. It involves the systematic investigation of existing social, ecological, and geological conditions and processes in the landscape, and the design of interventions that will produce the desired outcome. The scope of the profession includes: urban design; site planning; stormwater management; town or urban planning; environmental restoration; parks and recreation planning; visual resource management; green infrastructure planning and provision; and private estate and residence landscape master planning and design; all at varying scales of design, planning and management.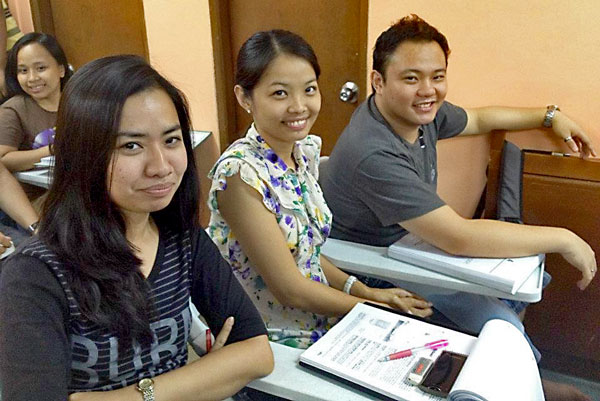 Landscape Architecture Board exams is not a walk in the park. Let CDEP help you define your professional landscape.
CDEP offers a comprehensive review course, covering the basic board exam topics of the Landscape Profession. Topic includes Technology, Ecology, Planting Design & Interior Landscaping, Professional Practice & Office Administration, History & Theory.
BASIC LANDSCAPE ARCHITECTURE CORRELATION COURSE
Section Code
Schedule
Review Start
Review End

Action

LA-B1
MONDAY - THURSDAY 6PM - 9PM
Topic: Materials of Construction / Methods of Construction / Soft PlantScapping / Professional Practice / History / Theory / Ecology / Design
Notes: DESIGN EVERY SATURDAY STARTING MAY 25 - JUNE 29 2024 Refresher: July 2 to July 6, 2024 ONLINE CLASS ONLY DEADLINE OF FULL PAYMENT MAY 30, 2024
May 24, 2024
Jul 06, 2024
NOTE: Each 10-hour studio session will include 30-to 45-minute digital lecture on building types, and will then proceed to simulate the design portion of the board exams — while offering useful tips on increasing efficiency in production, managing time and gaining the utmost confidence in designing and drafting. All tools and supplies shall be provided by the student.Inclusive of module / handouts 5 Modules Total