Congratulations to all new IDrs topnotches and board passers!
List of successful CDEP Examinees who garnered the ten (10) highest places
National Passing Rate: 45.60%
CDEP Students Passing Rate: 46.83%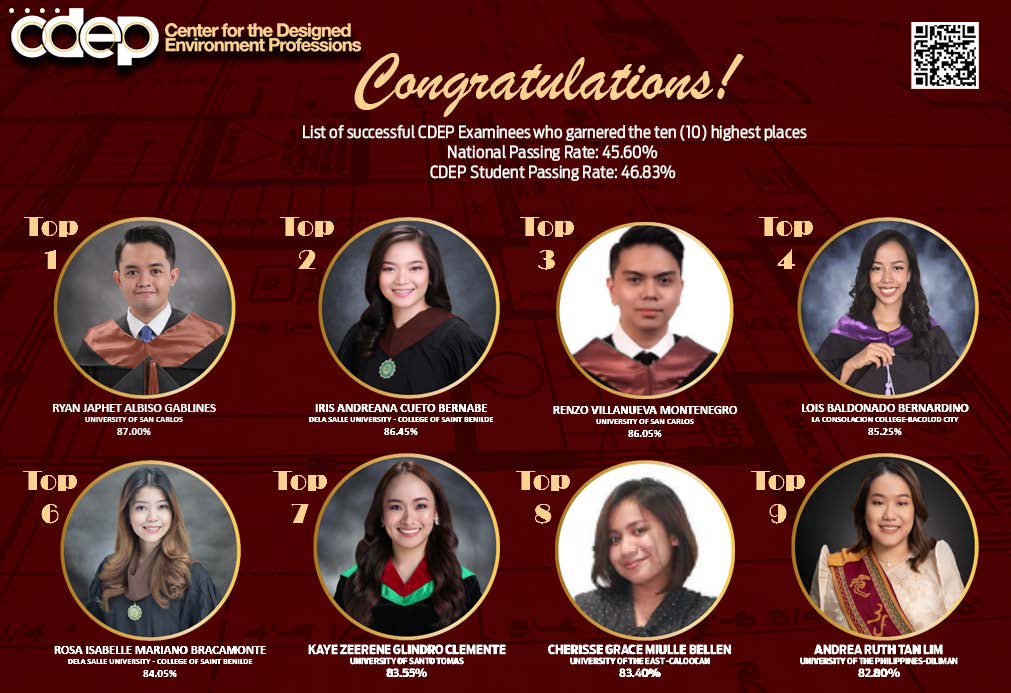 The Interior Design Top of the class
CDEP continues to produce the best of the best in their respective fields. We are very proud to announce the Best achievers.